Scale your reach with the right Collaborations
You necessarily can't achieve your brand's goal by merely associating with creators and pushing content or ads live on different websites or platforms. Powerful marketing campaigns are a product of sharp strategy and exceptional delivery.
With numerous brands vying for customer attention, the right collaborations ensure your presence at the right places which consumers also tend to trust.
Widely followed social media influencers, youtube channels, Instagram pages, blogs, Tic-Toc and other celebrities has become a crucial option for brands to create visibility for them, thus making collaborative marketing a hot and promising pursuit in the social media arena.
Some benefits of the right collaborations
Making you stand out in the crowd
Collaborative marketing is powerful, and it acts just as well or better than other marketing channels
The quality of consumers and traffic from these avenues are better than other sources
A lot of consumers today depend on such kinds of references for their decision making
Audience involvement is the most valuable factor when planning a collaboration
A collaboration coupled with a great marketing strategy focused on branding or engagements can generate exceptional results and ROI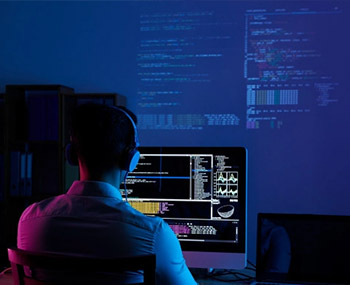 Get started with your collaboration strategy
Reaching out to possible collaborators
With a plan set around your strategy and the types of avenues you want to target, we ensure to get the right kind of collaborations to work for your campaigns.
Due diligence
How effective is the platform? the kind of audience it has, followership/ viewership and other crucial aspects, we ensure that we only reach out to legitimate resources to work for your brand.
Decide on goals and the message
Most of the time the influencer marketing is done to elevate brand awareness and increase sales. However, it will be more effective to kick off your strategy by honing in on what your brand's actual needs are.
Budgeting and relationship management
It involves careful monitoring and follow-ups, timeline-based delivery, setting up requirements and execution processes and ensuring that expectations are met.
Defy the logic defining your business since decades.
Ride the new-age digital tide with us.